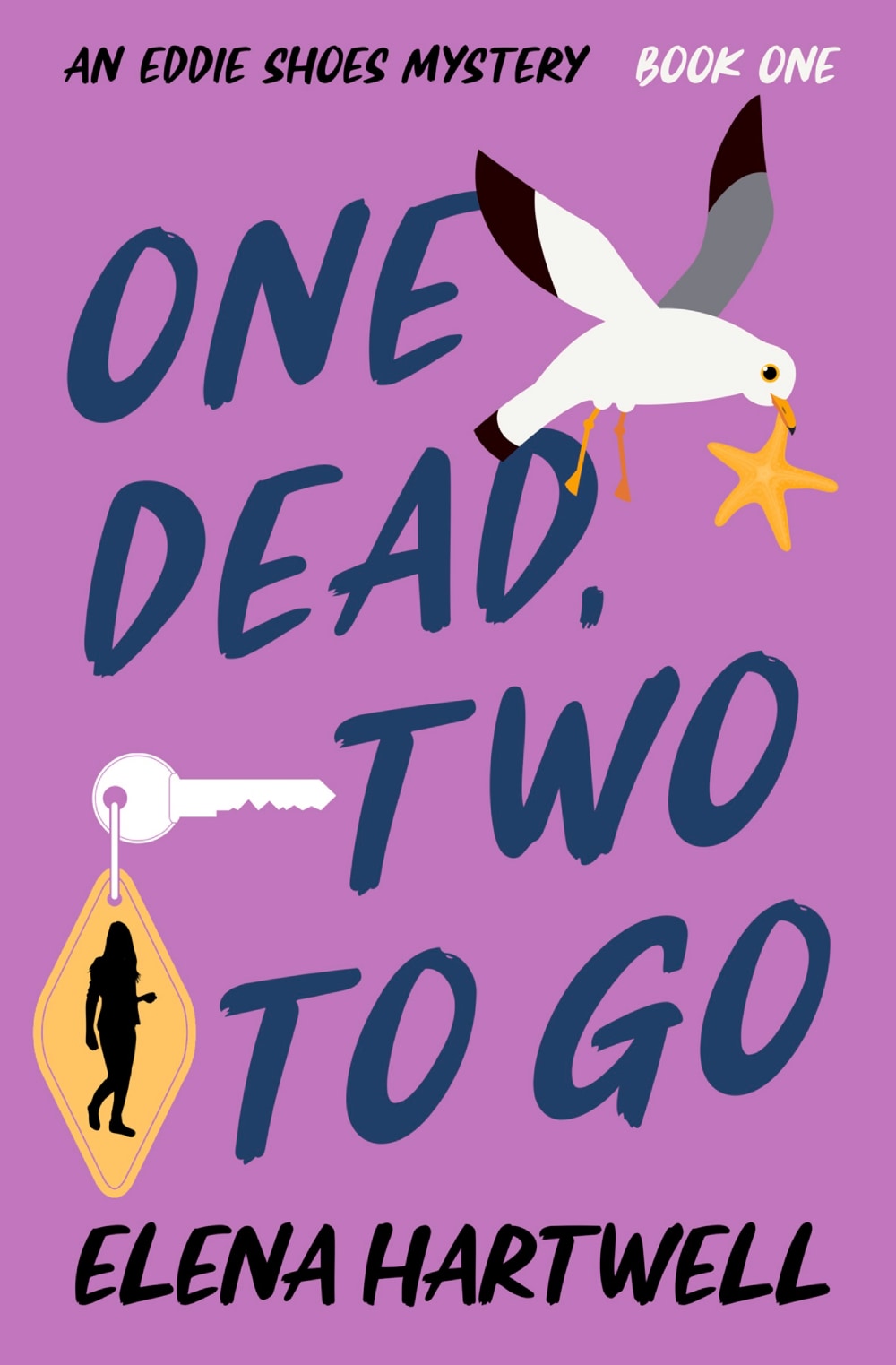 Book One in the Eddie Shoes Mystery Series
Private Investigator Edwina "Eddie Shoes" Schultz's most recent job has her parked outside a seedy Bellingham hotel, photographing her quarry as he kisses his mistress goodbye. This is the last anyone will see of the woman … alive. Her body is later found dumped in an abandoned building. Eddie's client, Kendra Hallings, disappears soon after. Eddie hates to be stiffed for her fee, but she has to wonder if Kendra could be in trouble too. Or is she the killer?
Eddie usually balks at matters requiring a gun, but before she knows it, she is knee-deep in dangerous company, spurred on by her card-counting adrenaline-junkie mother who has shown up on her doorstep fresh from the shenanigans that got her kicked out of Vegas. Chava is only sixteen years older than Eddie and sadly lacking in parenting skills. Her unique areas of expertise, however, prove to be helpful in ways Eddie can't deny, making it hard to stop Chava from tagging along.
Also investigating the homicide is Detective Chance Parker, new to Bellingham's Major Crimes unit but no stranger to Eddie. Their history as a couple back in Seattle is one more kink in a chain of complications, making Eddie's case more frustrating and perilous with each tick of the clock.
"ONE DEAD TWO TO GO is a well-written fast-paced story that kept me fully engaged from beginning to end. It's one of those stories where you get to the end of a chapter and think, "Okay, just a few more pages." And the next thing you know, you've read three more chapters."
Two Heads are Deader Than One

Book Two in the Eddie Shoes Mystery Series
Private Investigator Eddie Shoes is enjoying a rare period of calm. She's less lonely now that Chava, her card-counting mom from Vegas, is sharing her home. She also has a new companion, Franklin, a giant dog of curious ancestry.
Hoping for a lucrative new case, Eddie instead finds herself taking on a less promising client: her best friend from her childhood in Spokane. Dakota has turned up in Bellingham, in jail, where she is being held on a weapons charge. Eddie reluctantly agrees not only to lend her friend money for bail but to also investigate who is stalking her.
Soon after Dakota is freed, she disappears again, leaving Eddie to answer to the local cops, including her ex-boyfriend Chance Parker. Has Dakota been kidnapped? If not, why did she jump bail? What are Eddie's business cards doing on the bodies of two murder victims?
The key to these mysteries lies in Dakota and Eddie's shared history, which ended when Eddie left home after high school. As a person of interest in both murder cases, Eddie is forced to go in search of the truth, digging into the past and facing her own demons.
"…an engaging mystery that will keep you stumped to the very end."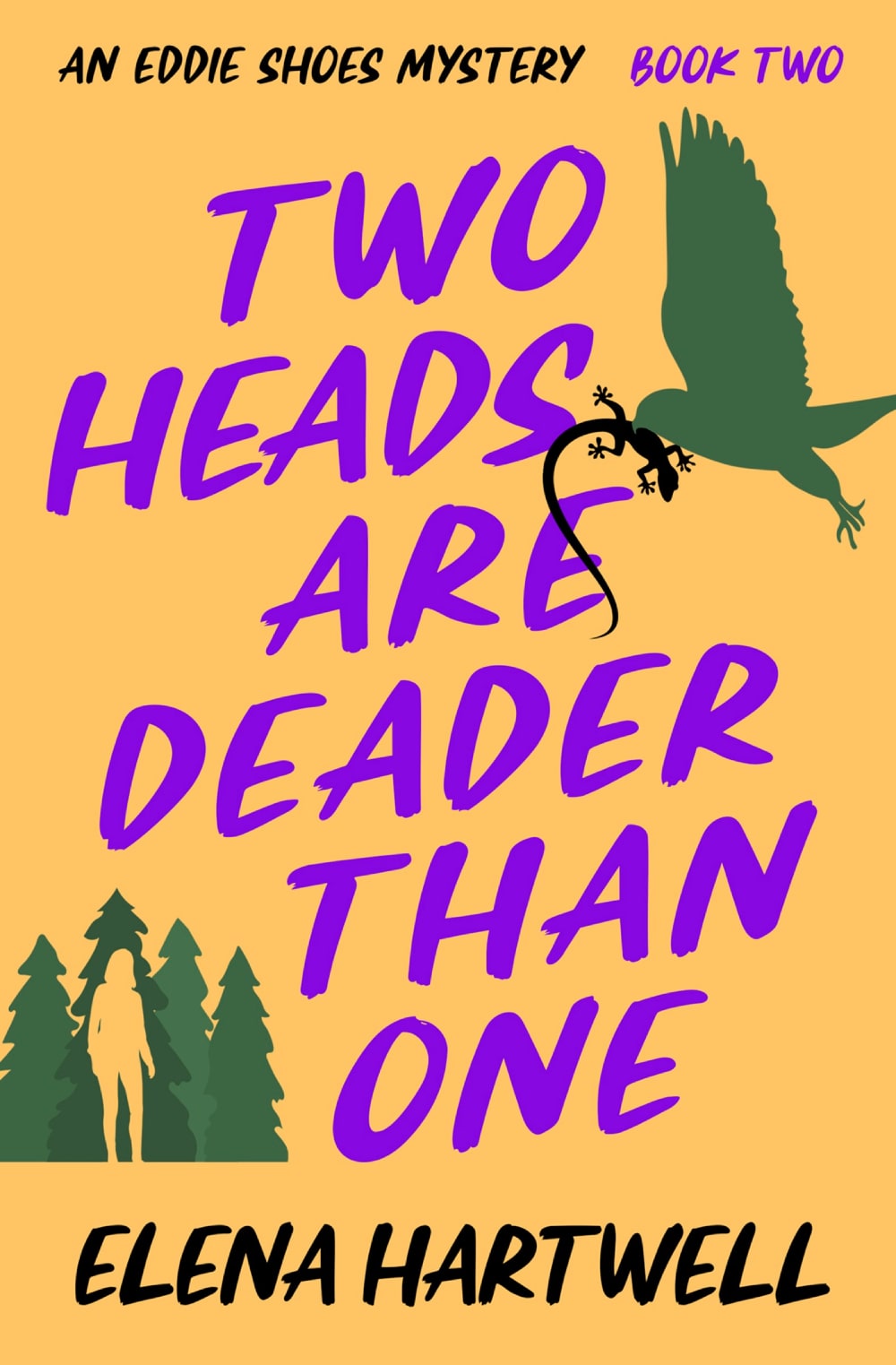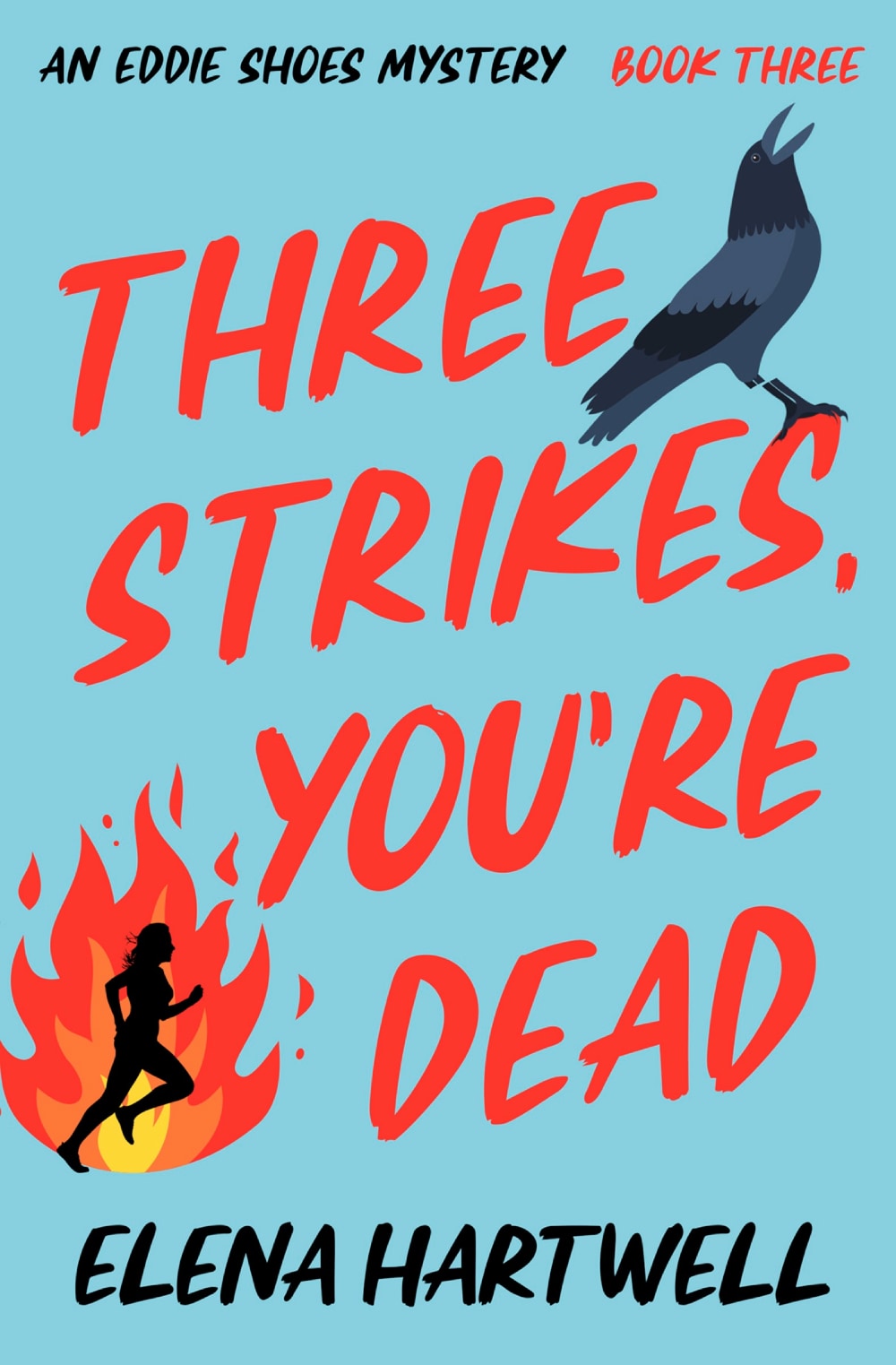 Three Strikes, You're Dead

Book Three in the Eddie Shoes Mystery Series
Private investigator Eddie Shoes heads to a resort outside Leavenworth, Washington, for a mother-daughter getaway weekend. Eddie's mother, Chava, wants to celebrate her new job at a casino by footing the bill for the two of them, and who is Eddie to say no?
On the first morning, Eddie goes on an easy solo hike, and a few hours later, stumbles over a makeshift campsite and a gravely injured man. A forest fire breaks out and she struggles to save him before the flames overcome them both. Before succumbing to his injuries, the man hands her a valuable object. He tells her his daughter is missing and begs for help. Is Eddie now working for a dead man?
Eddie wakes in the hospital to find both her parents have arrived on the scene. Will Eddie's card-counting mother and mob-connected father help or hinder the investigation? The police search in vain for a body. How will Eddie find the missing girl with only Eddie's memory of the man's face and a photo of his daughter to go on?
"Three Strikes, You're Dead gives us another vivid adventure with the quirky, genuine private eye Eddie Shoes. As usual, author Elena Hartwell's characters are so real you feel like you could run into them at your local dive bar. Three Strikes takes us even deeper into Eddie's complex family relationships with her charming-but-deadly father Eduardo and hilarious mom Chava, giving us further insight into Eddie's psyche. The laugh-out-loud moments are many in this vital third installment, and you'll find yourself wishing you could stay longer in the world of Eddie Shoes."